TROPO Air Pump suitable for Air bed/floating bed, vacuum storage bag, swimming ring/inflatable toys. Inflate and deflate more efficiently with this air pump.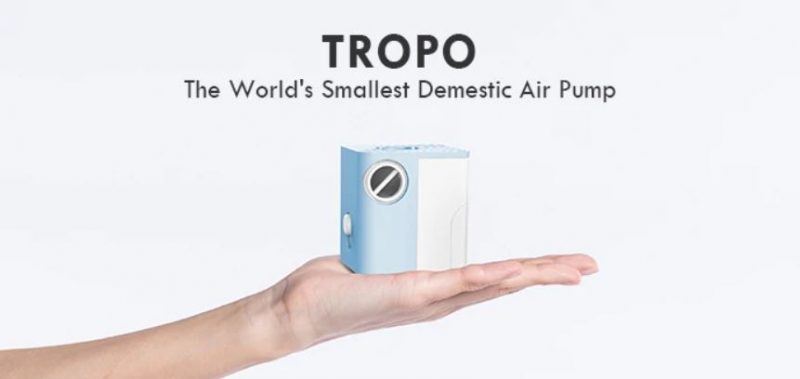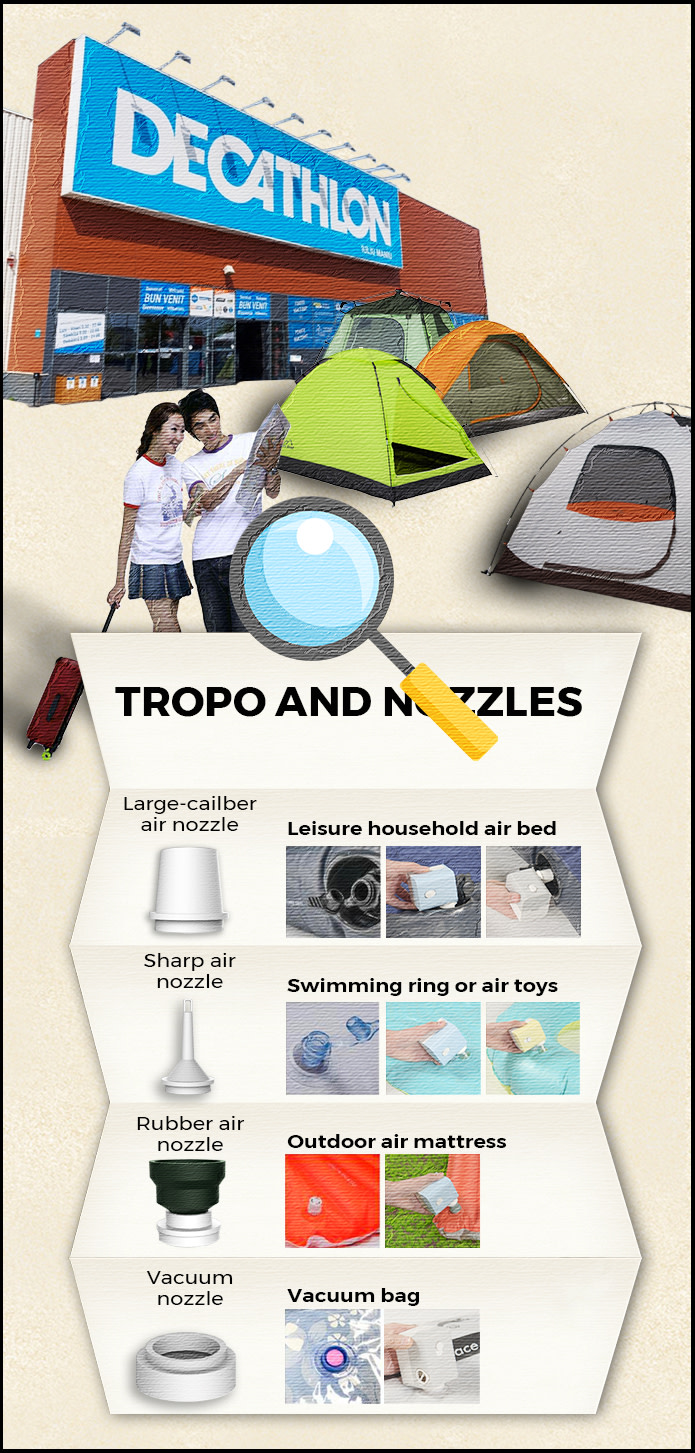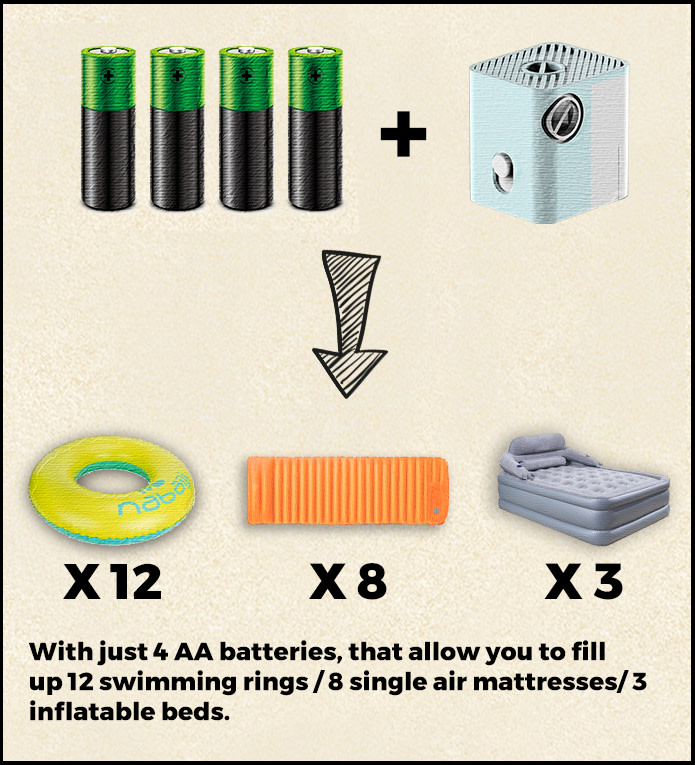 Extra Nozle x4
Powered by 4 AA batteries (not included)
Weight: 100g (extra light)
Flow: 300L/Min
Pressure: 2kPa/0.3PSI
Endurance: 40 Min (NIMH battery) 20mins (Alkaline battery)
Kindly Reminds
TROPO is simple in structure, durable and easy to use.
The usage time of TROPO is determined by the life of the AA battery, and has nothing to do with the product itself.

Do not use for more than 10 minutes.

Please check whether the air pump is functioning properly before use.

Children under the age of 12 must have adult supervision when using

the pump.